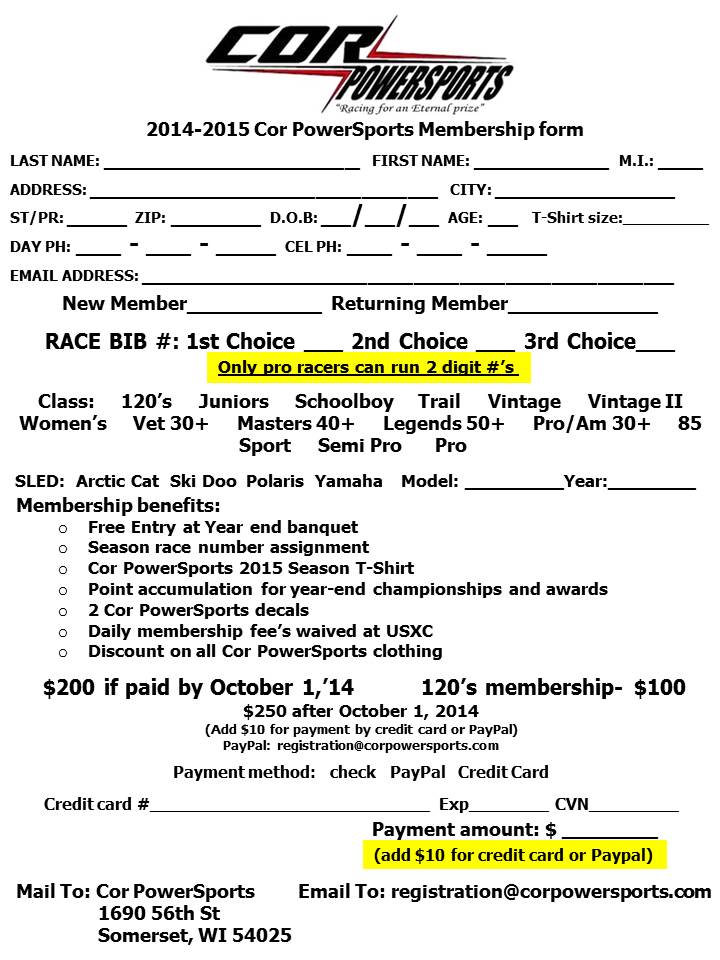 Here is the 2015 Cor PowerSports season membership form. As always purchasing the season membership has many benefits besides the cost savings but for 2015 the season members also will get free entry ...
Cor PowerSports now has a media division that will be focusing on motorsports video and photography productions.We can create custom promotional videos to be used in athlete marketing, website, or You...
racing for an eternal prize
Cor PowerSports is a group of motorsport enthusiasts concentrating on the 3 F's of racing:
Faith
Family
Fun
The name Cor PowerSports come from the foundation of our program: 1 Corinthians 9:24-27

"Do you not know that in a race all the runners run, but only one gets the prize? Run in such a way as to get the prize. Everyone who competes in the games goes into strict training. They do it to get a crown that will not last; but we do it to get a crown that will last forever. Therefore I do not run like a man running aimlessly; I do not fight like a man beating the air. No, I beat my body and make it my slave so that after I have preached to others, I myself will not be disqualified for the prize."

Cor is the biblical abbreviation for Corinthians.