News
Lutsen MESC is a GO!!
4/17/2017
Just a friendly reminder that 6 pm tonight is the deadline for pre-registration for the Lutsen event next weekend, registrations will still be accepted after this deadline but MAY be subject to a $25 late registration fee.
Everything is looking really good for this weekend, the Lutsen staff has been working long hours preparing and maintaining the snowpack they have for our event. The only change to the event might be the access trail used to get over to Moose Mountain, that has taken a hit to the snow cover and they are working on an alternate route if we are not able to use the main trail.

Attached is an event map showing where pits, driver registration, and the trail head is located.
Get signed online up today for the best late season Midwest snowmobile racing: http://corpowersports.com/MESC/MESC3/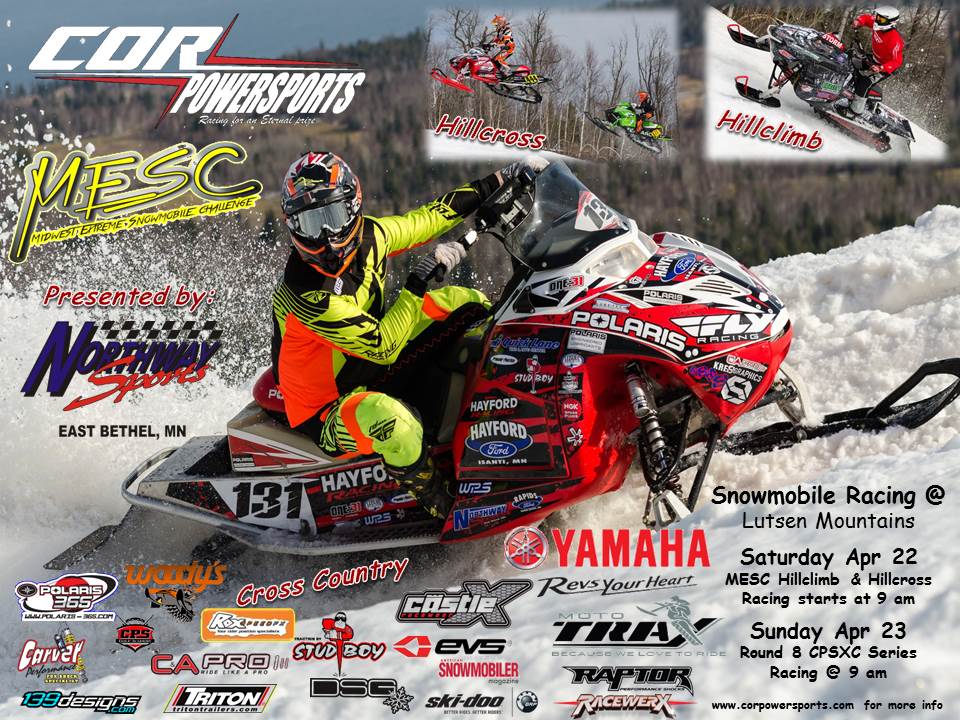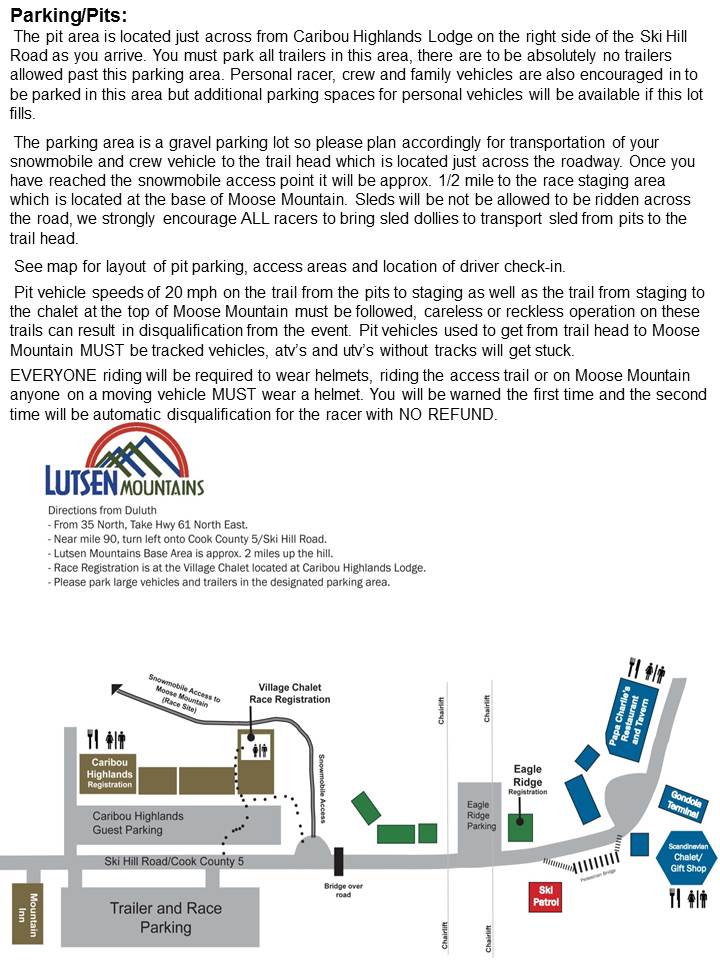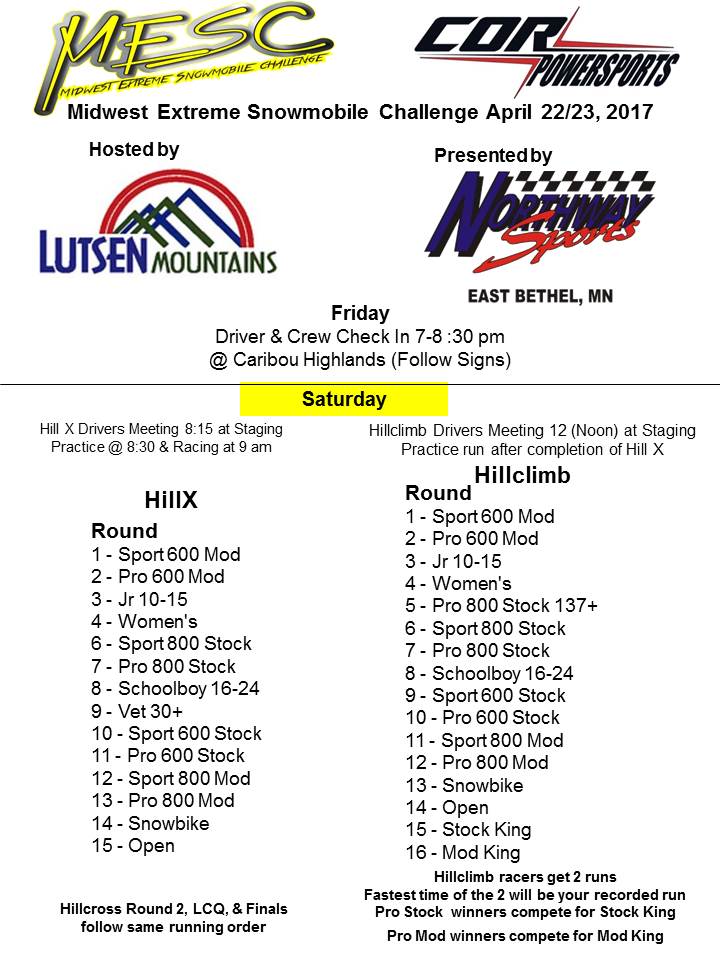 ---