News
Lutsen event information
4/10/2017
With the Lutsen Mountains Cor PowerSports and MESC event coming up in less than 2 weeks things are shaping up for a great season final event!!

The Lutsen Mountain crews are hard at it making sure conditions will be great and even mother nature is pitching in finally with some cold temps on the North Shore!!

Below is the event flyer and weekend event order; new for this year is that Hillclimb and Hillcross will run on Saturday and cross country on Sunday. Saturday racing will finish with the hillclimb battle for the golden ticket; 2018 Jackson Hole Qualifier races!!! The two king champions from Blackjack (Andrew Knoll- Stock King & Jordan Stank- Mod King) will take on the Stock and Mod kings from the Lutsen races to find out who will win the golden tickets!!
We do request that everyone pre-register by 6 pm on Monday so we can start getting race orders together, this helps our crew have everything ready so we can get started on time and have a smooth race day!!
We look forward to seeing everyone in Lutsen next week to have a fun last race of the year!!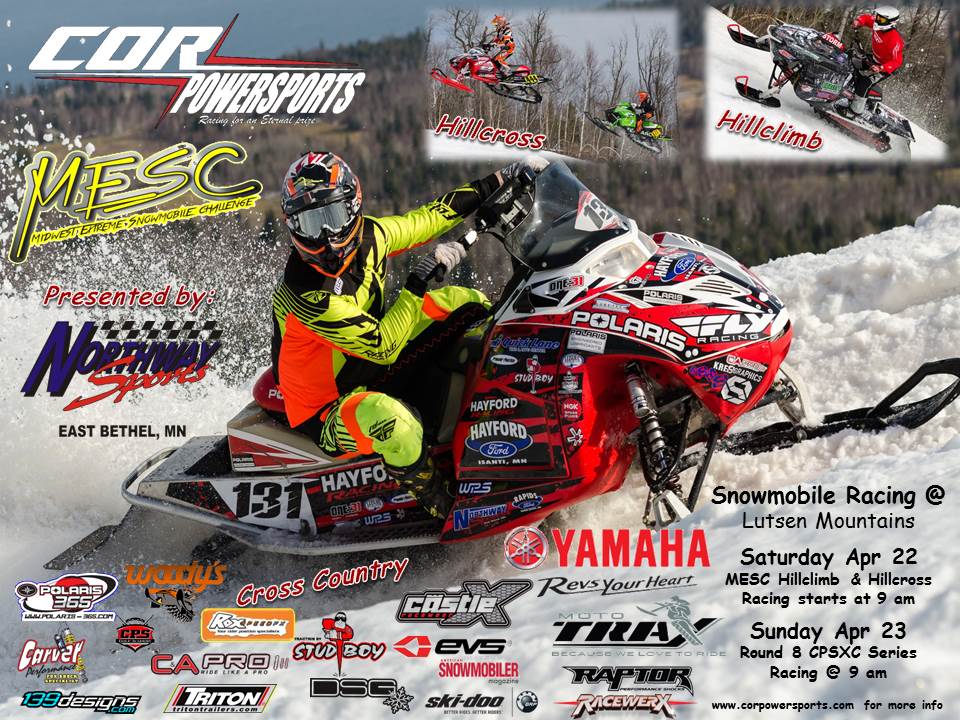 ---